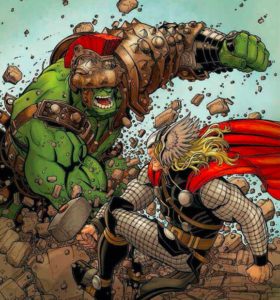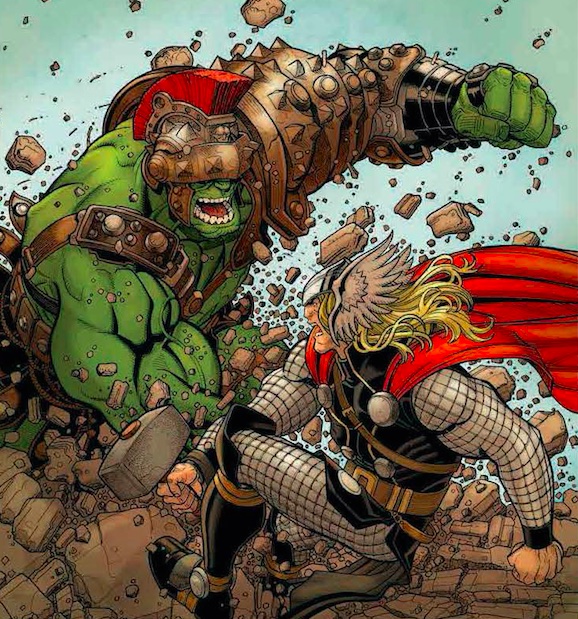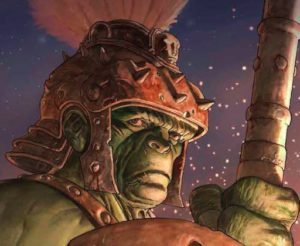 Thor Ragnarok,  in theaters in early November, 2017, will show for the first time planet Sakaar on the big screen.    To tie into the excitement of this movie, Marvel is releasing a special Planet Hulk Hard Cover for Local Comic Shop Day.
With new cover art by Nick Bradshaw, this edition will be the only hard cover treatment of this storyline unless you go up to Omnibus size.
A whole new world of hurt!  Betrayed by Earth's heroes and exiled into outer space, the man-monster hulk has landed on the distant planet Sakaar, ruled by the tyrannical Red King.   Sold into Slavery, Hulk becomes the Green Scar, the planet's mightiest Gladiator.
Retailers, you have until September 18th to register at www.comicspro.org/lcsd2017