Z2 Comics to feature two titles (Tori Amos, Weird Al).
Local Comic Shop Day®, the day that celebrates the independent spirit of local comic book shops, returns for its eighth annual event on Wednesday, November 23rd. Store registration is now open at www.comicspro.org/lcsd2022
Z2 Comics is the First Publisher to announce items for Local Comic Shop day. "We are super excited that Z2 is the first publisher to announce items for Local Comic Shop ay 2022!" said Marco Davanzo, Executive Director of ComicsPRO. "Z2 is the preeminent publisher of musician/band graphic novels. We love their titles because they are well done …. comic fans love them … and they bring a new potential fanbase into the stores.
ComicsPRO recommends all store-front retailers register for Local Comic Shop Day. "Technically, retailers don't need to register to order the local comic shop day items. " added Davanzo. "But we recommend that ALL retailers register so that they can be reminded when to order, will get help in marketing, and will be able to get special deals from LCSD partners. Also, customers will be able to find registered retailers easier because stores will on a map on our website. So please register at www.comicspro.org/lcsd2022!"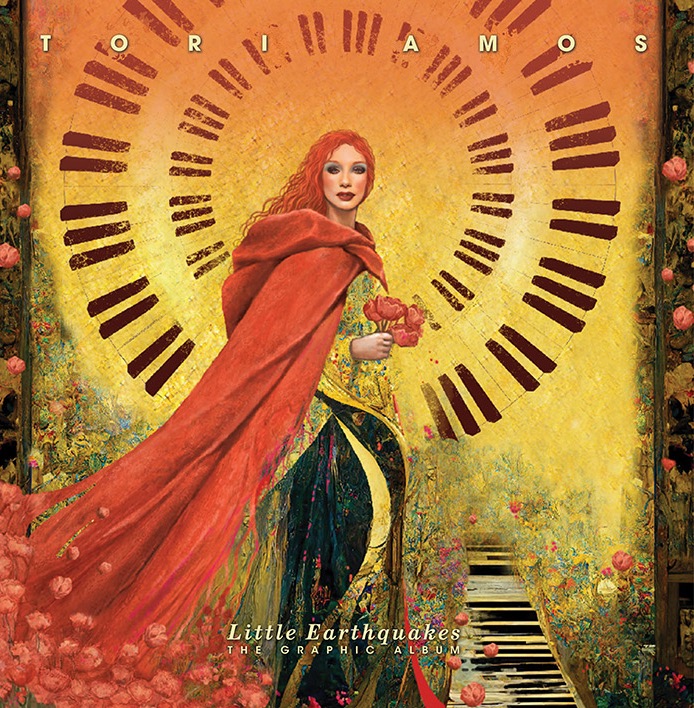 Z2 will be releasing two graphic novels with covers just for the LCSD and the direct market. (Tori Amos: Little Earthquakes – Jason Levesque cover exclusive and The Illustrated Al: The Songs of "Weird Al" Yankovic Mark Fredrickson cover exclusive). Both covers will have the LCSD logo on the back and retailers can order them through Diamond comics, Simon and Schuster, or directly through Z2 Comics via their Z2 Wholesale site. (https://z2-retail-wholesale.myshopify.com/)
Tori Amos: Little Earthquakes is the official graphic novel celebrating 30 years of Tori Amos's breakout album: Little Earthquakes. This graphic novel features 24 stories inspired by the 12 songs on the album, as well as the 12 'B-sides' that accompanied the album and its associated singles. With star writers such as Neil Gaiman and Margaret Atwood being assembled by Z2 editor Rantz Hoseley, who previously edited the multi-award-winning Comic Book Tattoo, and who painted the cover for her recent Christmastide EP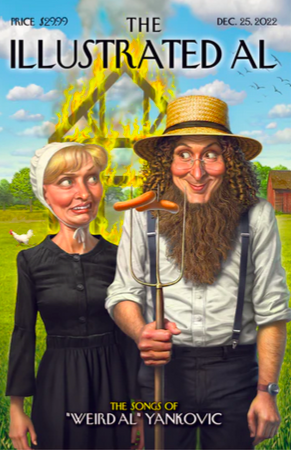 The Illustrated Al: The Songs of "Weird Al" Yankovic features top cartoonists expressing Al's "Yankovisions" visually within this book's pages. The great Al-merican songbook features 20+ classic songs interpreted by such artists as Bill Plympton, Aaron Augenblick, Peter Bagge, Steve Chanks, Danny Hellman, Felipe Sobreiro, Gideon Kendall, Michael Kupperman, Wes Hargis, and many more! Foreword by legendary comic Emo Philips with an accompanying illustration by master MAD alumnus Sam Viviano
Publishers are invited to participate in Local Comic Shop Day®, by putting the LCSD logo on items coming out on November 23. If you'd like to participate, please contact marco@comicspro.org.
ABOUT LOCAL COMIC SHOP DAY®— Local Comic Shop Day® is conceived and implemented by ComicsPRO retailers to put the focus on locally owned independent comic book specialty stores— where Pop Culture begins!
ABOUT ComicsPRO— ComicsPRO is the comics' industry's trade organization dedicated to the progress of direct market comic book retailers. The goals of ComicsPRO are to help direct market retailers speak with a single, strong voice on important industry issues, to provide educational and mentoring opportunities to current and future retailers, and to offer opportunities for retailers to reduce fixed costs. For more information about ComicsPRO, please visit www.comicspro.org.
ABOUT Z2 COMICS – Z2 COMICS is the world's leading publisher of Pop-culture, music and celebrity-based graphic novels & collectibles. Z2 is the home to such artists as Gorillaz, "Weird Al" Yankovic, Machine Gun Kelly, Motley Crue, Public Enemy and Joan Jett. Retailers who are interested in ordering Z2 Comics can order through diamond comics distribution, Simon and Schuster, or directly through Z2 via their Z2 Wholesale site. (https://z2-retail-wholesale.myshopify.com)