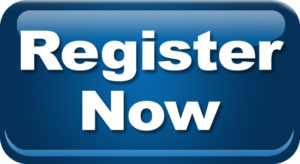 Retailer registration is now open for Local Comic Shop Day® participation, as announced by ComicsPRO, the comics specialty trade association. The event is scheduled for Saturday November 18, 2017, with retailers strongly advised to register now to be eligible to order all LCSD items. 


Retailers can register their stores' participation at www.comicspro.org/lcsd2017.
The registration deadline is September 18th, but early registration is highly encouraged. Limited edition items are distributed in an equitable manner to all fully registered retailers, but early registration gives retailers priority for the allocation of any available extras.Local Comic Shop Day® gives participating retailers the benefit of being able to order a selection of LIMITED and/or UNIQUE comics, graphic novels, and other exclusive collectibles for the event.
Participating LCSD retailers also get:
Online access to advertising materials
Ability to order special LCSD event printed bags from supplier American Retail Supply
Facebook advertising targeting comics and pop culture lovers in their shop's zip code
Direct access to artist/author conference calls that ComicsPRO holds throughout the year.
Local Comic Shop Day® is an event spotlighting locally owned independent comic book specialty stores, celebrating their unique and vital role in being the primary fire-starters of pop culture. The 3rd annual LCSD is November 18th – the Saturday before Thanksgiving.
Local Comic Shop Day® also showcases the SHOP LOCAL movement. Studies have shown that when consumers buy from locally owned retailers, rather than nationally owned firms or online retailers, revenue stays local to help with schools, first responders and other community services.
"Local Comic Shop Day® as an opportunity to do more than merely selling limited and exclusive items… but it is that, too. LCSD creates a platform for comic shop owners to show their local community the unique and attractive features of their local comic shop," said Peter Dolan, President of ComicsPRO. "LCSD is a great opportunity to schedule signings, sales, raffles, cosplay, and tournaments. Local Comic Shop Day® is designed to be every local comic book store's pre-Holiday open house."
Local Comic Shop Day® is open to all qualified local comic shops. A Local Comic Shop is defined as a brick and mortar business selling a substantial amount and/or percentage of comics and graphic novels. Qualifying comic specialty shops must be locally owned, not be publicly traded, and not have more than 35 storefronts.
The licensing fee to participate in Local Comic Shop Day is $29 for single storefronts and $49 for multi-store operations. This fee helps to fund the production of the event including promotion, marketing, web design, and auditing.
The first exclusive Local Comic Shop Day® items to be announced are:
Valiant Entertainment's Secret Weapons Deluxe Edition Hardcover. This oversized hardcover collects Valiant's sold-out, critically acclaimed series and will not be available for sale anywhere else. This hardcover arrives weeks before the Secret Weapons TPB arrives in stores in December.
http://localcomicshopday.com/secret-weapons-deluxe-edition…/
Titan's Robotech LCSD Kerschl Super-Pack. This item exclusively features Robotech issues #1-4 with all the covers by artist Karl Kerschl, plus a very limited virgin Kerschl variant cover. This item is limited to 700 Super-Packs available worldwide on LCSD. This item has a suggested retailer price of $20. http://localcomicshopday.com/2359-2/
IDW's Star Wars Adventures #1. IDW is offering Star Wars Adventures #1.   This LIMITED edition comic has a 5,000 unit print run
http://localcomicshopday.com/idw-lcsd-2017-offering-star-wars-adventures-1/
More LCSD exclusive items are to be announced soon.
Retailers, register now at www.comicspro.org/lcsd2017