Vault Comics will be releasing a limited, exclusive Gold Edition of These Savage Shores – with a cover printed with special gold ink.

"Ever since These Savage Shores came out in comic form last year, fans have been clamoring for a graphic novel." said Marco Davanzo, Executive Director of ComicsPro. "It was a hot title last year, and we expect that fans will love the special gold cover treatment. It will be a prized book for many fans to keep on their bookshelves. I know I need one!"

These Savage Shores LCSD Gold Edition TPB
Author(s): Ram V. Artist(s): Sumit Kumar & Vittorio Astone
Cover Artist(s): Sumit Kumar
Letters: Aditya Bidikar
Two centuries after the first European ship sailed to the Malabar Coast and made landfall at Calicut, The East India Company seeks to secure its future along the lucrative Silk Route, in the year 1766. An old evil now sails aboard a company ship, hoping to make a home in this new found land. But he will soon find that the ground along the Indus is an ancient one with daemons and legends far older than himself.
Along These Savage Shores, where the days are scorched and the nights are full of teeth.
Local Comic Shop Day is only open to comic store-front retailers.
If you'd like to register for Local Comic Shop Day, please register here: www.comicspro.org/lcsd2019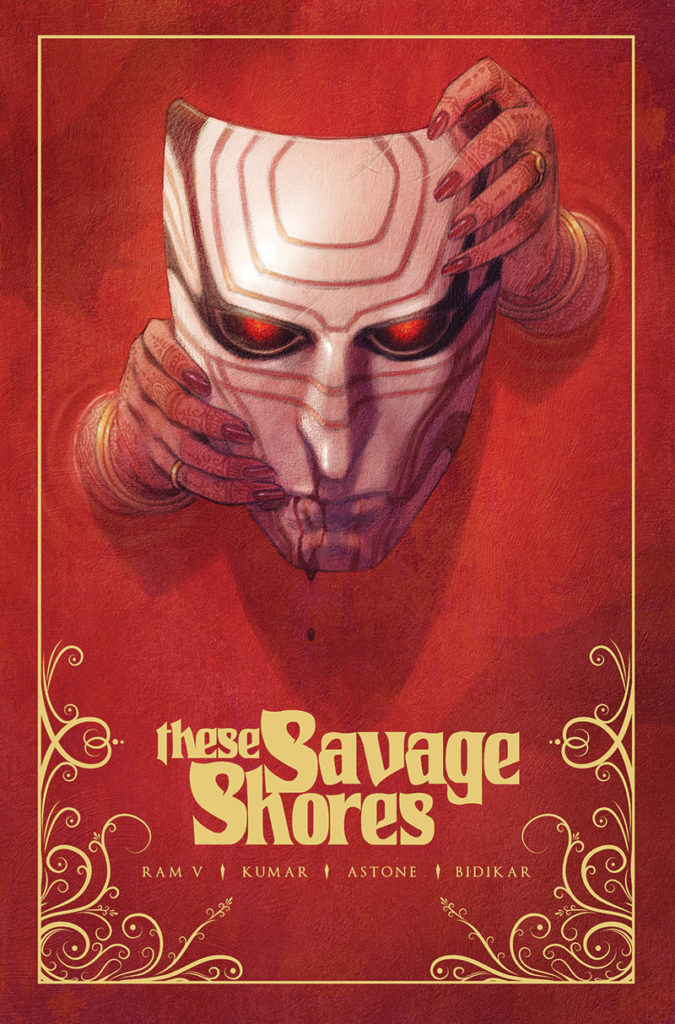 full of teeth.