For Local Comic Shop Day 2019, Dark Horse Comics will be releasing: Hazel and Cha Cha Save Christmas: Tales from the Umbrella Academy LCSD Cover. This prized limited, exclusive edition will have a cover by fan-favorite artist Bill Sienkiewicz.
"We are expecting this to fly off the shelves," said Marco Davanzo, Executive Director of ComicsPro. "Umbrella Academy graphic novels were some of the hottest selling titles this year due to the success of the Netflix series. And Bill Sienkiewicz is one of the most respected and collected comic artists out there."
JUL199115 LCSD 2019 HAZEL & CHA CHA SAVE CHRISTMAS TALES UMBRELLA ACADEMY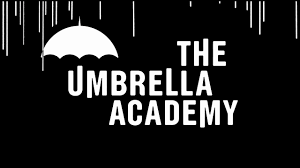 DARK HORSE COMICS(W) Gerard Way, Scott Allie (A) Tommy Lee Edwards (CA) Bill Sienkiewicz Hazel and Cha Cha-the bizarre assassins who first appear in Umbrella Academy: Dallas and blew audiences away in the Netflix series-track down a rogue time agent and cross paths with a plot to discredit Christmas!
o The first Umbrella Academy spinoff!
Local Comic Shop Day is only open to comic store-front retailers.
If you'd like to register for Local Comic Shop Day, please register here: www.comicspro.org/lcsd2019