FACEBOOK ADVERTISEMENTS ON FACEBOOK PAGE

We currently have 100s of jpegs featuring Local Comic Shop Day® on our LCSD Facebook Page.  You can use any of the ads to bring attention to the day.   Note: These advertisements DO NOT have a date on them – they are evergreen.
This collection of jpegs can be found here and are created by Joe Field – owner of Flying Colors Comics (Concord, CA).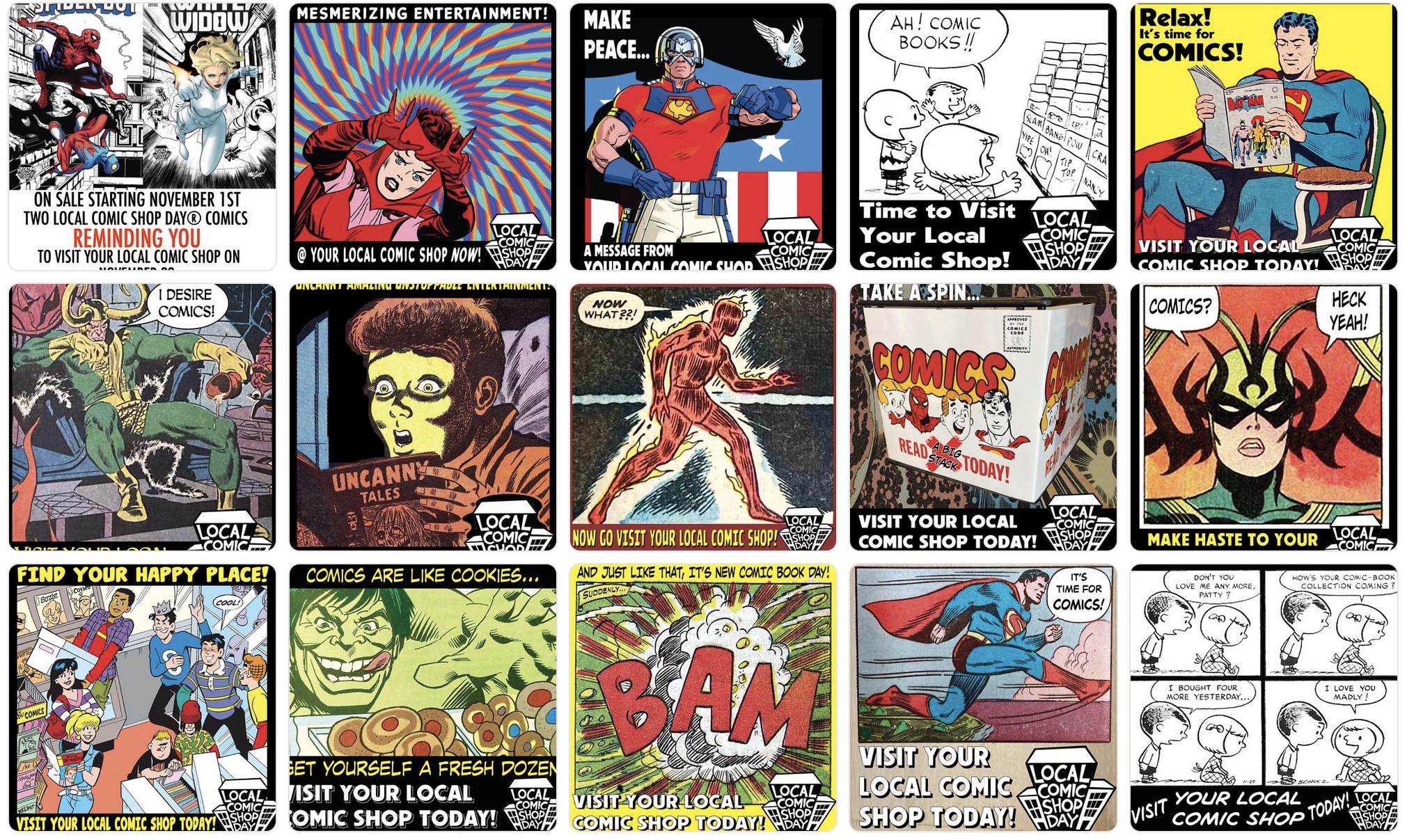 MINI-POSTERS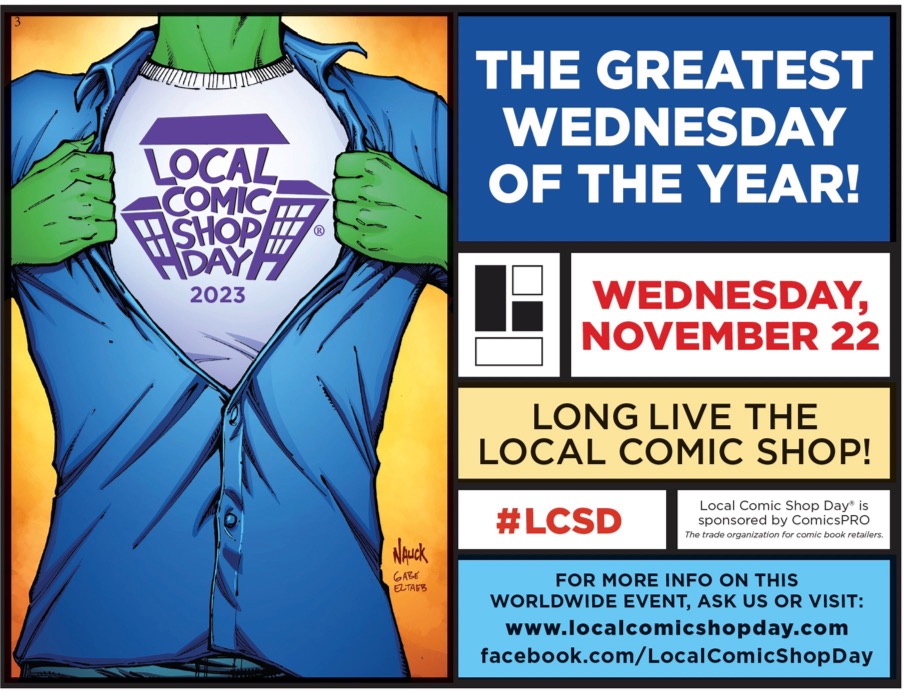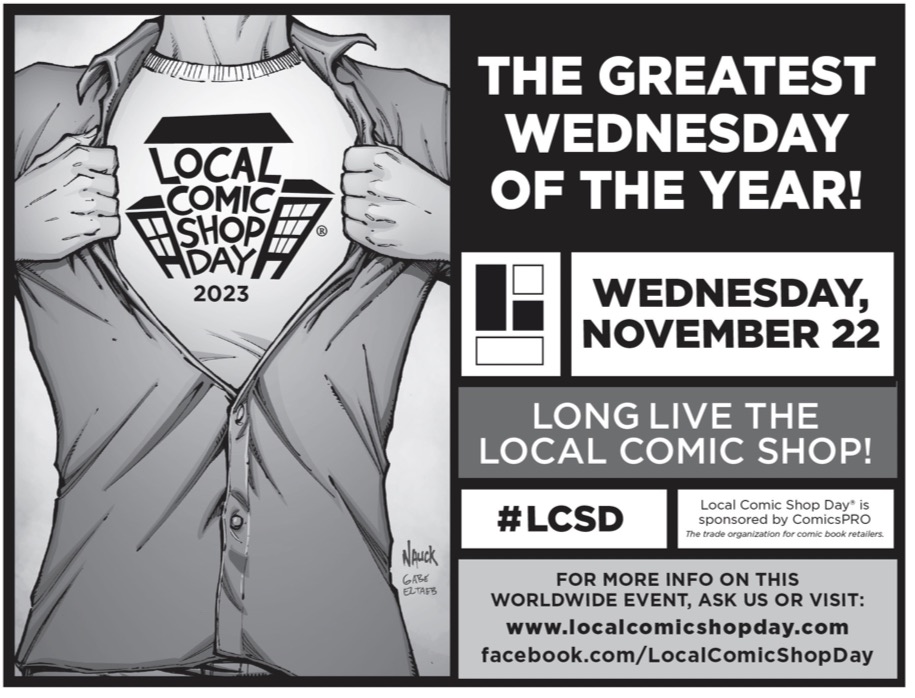 Black and White 8.5″ by 11″     
Downloadable Black and White PDF
Color 8.5″ by 11″  
Downloadable Color PDF
SHELF TALKER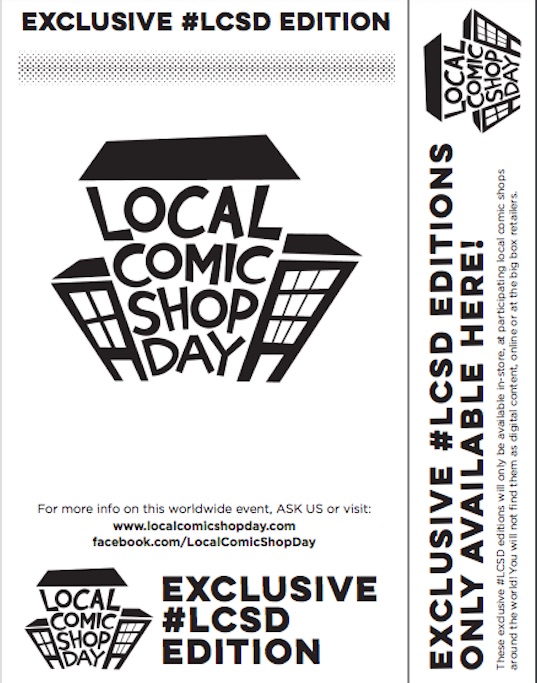 Black and White 8.5″ by 11″
Print Ready Shelf Talker 
COLORING PAGE

Black and White 8.5″ by 11″ 
Coloring Page 2023 PDF
LOGOS
IMAGES
IMAGE 1 – Square Graphic  (1000 by 1000)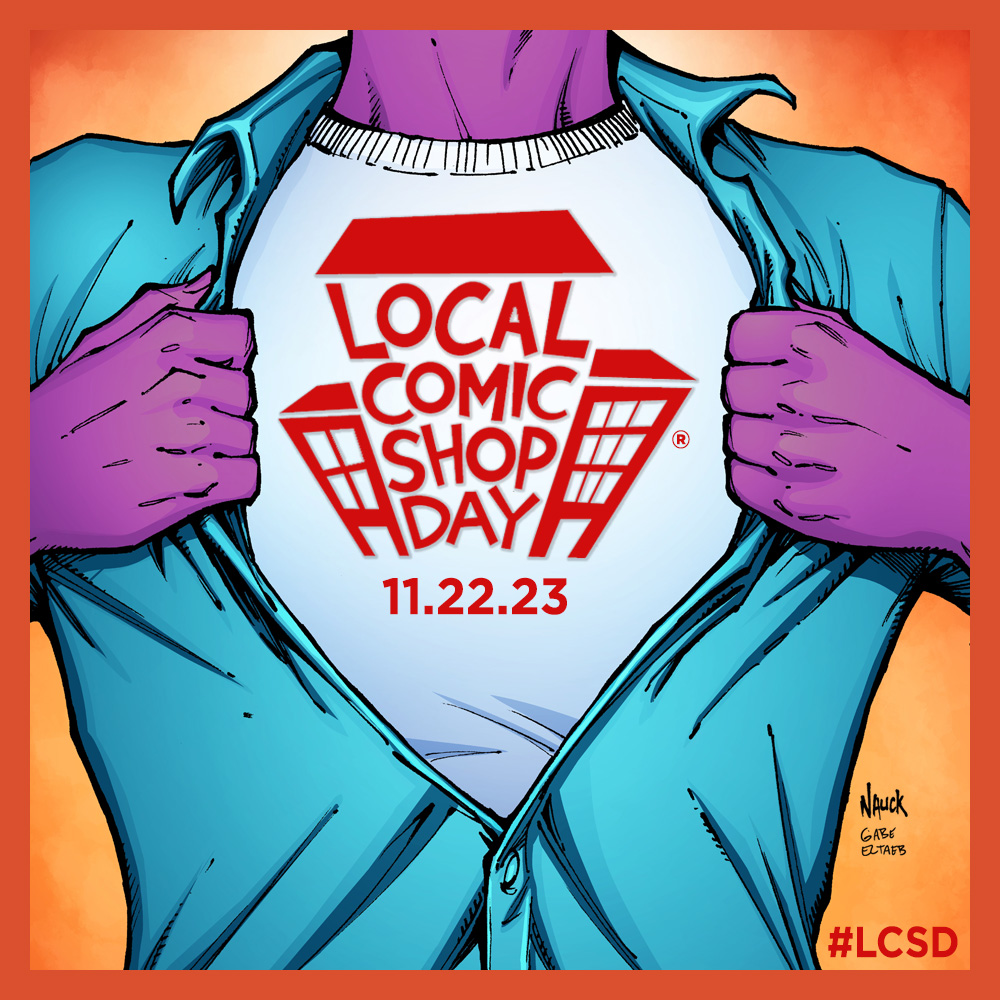 IMAGE 2 – Facebook

IMAGE 3 – Website Banner

IMAGE 4 – Items for Sale
Here is a list of the items for sale 
You can also use this jpeg to adverstise on Social Media