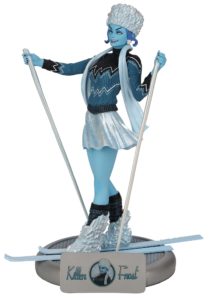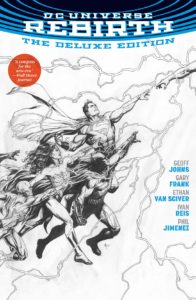 DC ANNOUNCES EXCLUSIVE NEW PRODUCTS FOR LOCAL COMIC SHOP DAY® 2016
Local Comic Shop Day® 2016 is coming on November 19-and now, DC announces two new items offered exclusively to comics shops participating in this event!
The first item is the LCSD 2016 DC COMICS BOMBSHELLS KILLER FROST STATUE. The all-resin version of the new Killer Frost statue features sparkling paint on her skirt, hat and boots, and is limited to just 500 pieces!
Designed by Ant Lucia and sculpted by Tim Miller, the statue measures approximately 10.75″ tall and is priced at $125.00 US.
The second item is the LCSD 2016 DC UNIVERSE: REBIRTH DELUXE EDITION HC. This special edition is priced at $17.99 US and features a dustjacket with Gary Frank's pencils-only cover art from DC UNIVERSE: REBIRTH #1, the issue that kicked off Rebirth, plus the LCS Day logo on the back.
Both will be on sale on November 19th.
They are available only to participating Local Comic Shop Day® comic book stores.
Comic Book Stores can register to participate in Local Comic Shop Day® at www.comicspro.org/lcsdstore2016